A photo of a Polytechnic's measure to indecent dressing in the school has surfaced online – In the post shared, the school posted a list of dress codes that have been banned from the school  A Twitter user shared the post and tagged it ridiculous  Many social media users have since reacted
In a bid to clamp down on indecent dressing, a Federal Polytechnic in Anambra state has caused quite a buzz on social media with their method of fighting indecency at the school. Twitter user, ZSA shared a snapshot of the notice put up by the school which listed the type of dressing that has been banned from the school.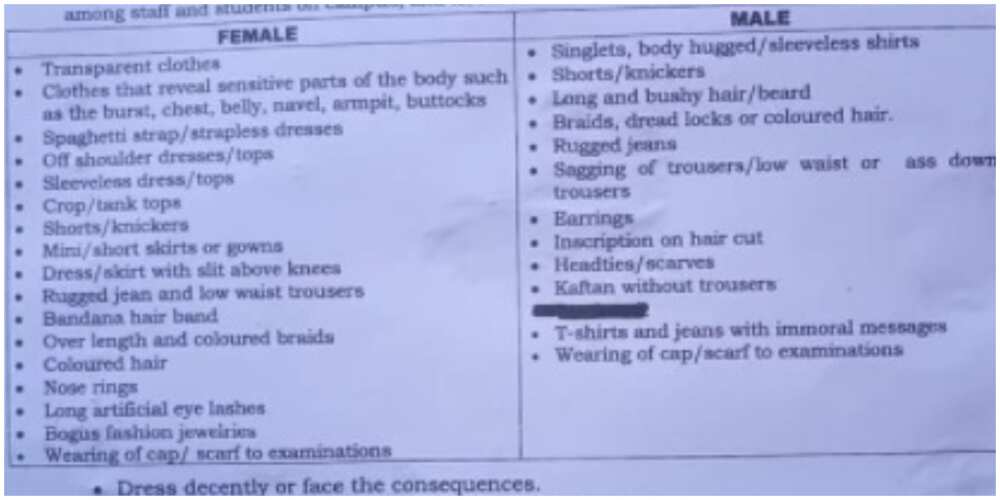 The poster carried a list of dress codes no longer allowed. Photo credit: @Zennyharry/Twitter Source: Twitter For the guys, dreadlocks, jeans and t-shirts with 'immoral messages', ripped jeans and shorts among other things have prohibited.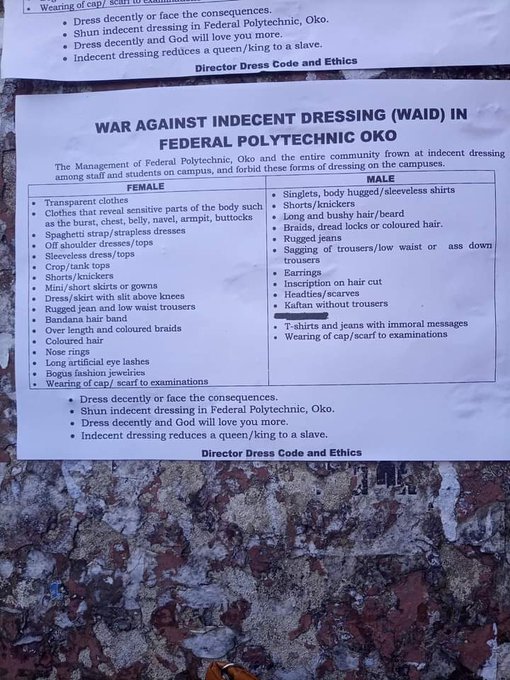 Many Nigerians have expressed outrage over the set of rules which they don't agree with. Read some comments from @famousblogng's page: danitykaneb: "What has coloured hair got to do with getting educated. This is an infringement of fundamental human right to express yourself. Next they will start saying don't have right to life, anyway, the govt have that covered with their incessant killing."