Ebonyi state governor David Umahi is now healed of coronavirus – The governor said on Friday that he and some of those closest to him tested negative for the virus – Governor Umahi said he is grateful to have survived the disease
The governor of Ebonyi state, David Umahi, has recovered from the coronavirus infection he contracted about four weeks ago. Channels TV reports that Umahi confirmed his recovery through a statement which he personally signed on Friday, July 31. According to the report, Umahi said he has now tested negative to the COVID-19 disease along with his daughter and some of his aides.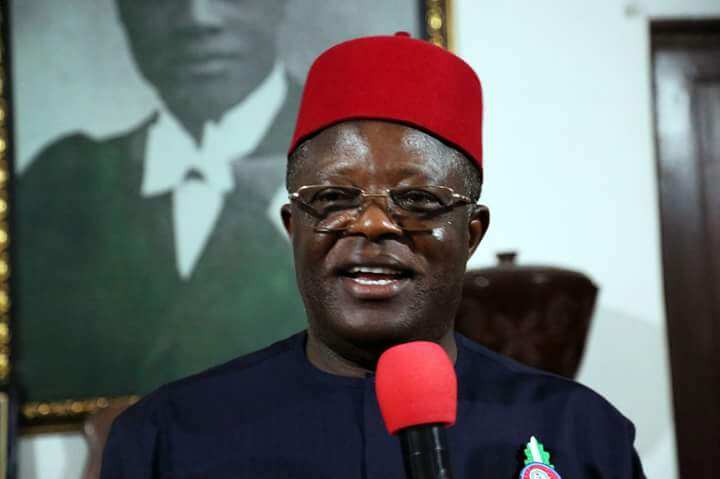 Ebonyi governor David Umahi has been nursed back to health. Source: Facebook Although the governor revealed that he was asymptomatic at that moment, Umahi stated that he had gone into self-isolation in line with protocols given by the Nigeria Centre for Disease Control. Umahi's recovery came just after another southeast governor, Okezie Ikpeazu, also survived the coronavirus pandemic's infection
Sources, whose names were not mentioned said Ikpeazu, his wife, Deaconess Nkechi and few aides attended an evening church service at the Seventh Day Adventist Church (SDA) Umuobikwa, Obingwa, the country home of the governor ahead of his planned resumption on Tuesday, July 21.