A Nigerian communications expert has shared his thoughts on people who worship celebrities  Identified as Kelvin Odanz, he stated that celebrity worshippers are almost like psychopaths According to him, most people who worship celebrities and troll others have mental issues
A Nigerian man identified as Kelvin Odanz has taken to Twitter to slam celebrity worshippers. According to him, it's okay to like Wizkid or Davido, but it's a different thing when people worship these celebrities and troll others in the process.
Odazn who is a communication expert stated that such people are almost like psychopaths.
He added that from his experience, such people are not mentally stable.
Odanz believes celebrity worshippers are mentally unstable. Photo credit: @davidoofficial, @wizkid/Instagram Source: Instagram He wrote: "It is okay to like Wizkid or Davido or any other celebrity for whatever reason.
But the moment you make it a job to worship and defend them all over social media and troll others in the process, it becomes a huge red flag. Celebrity worshippers are not so far from psychos.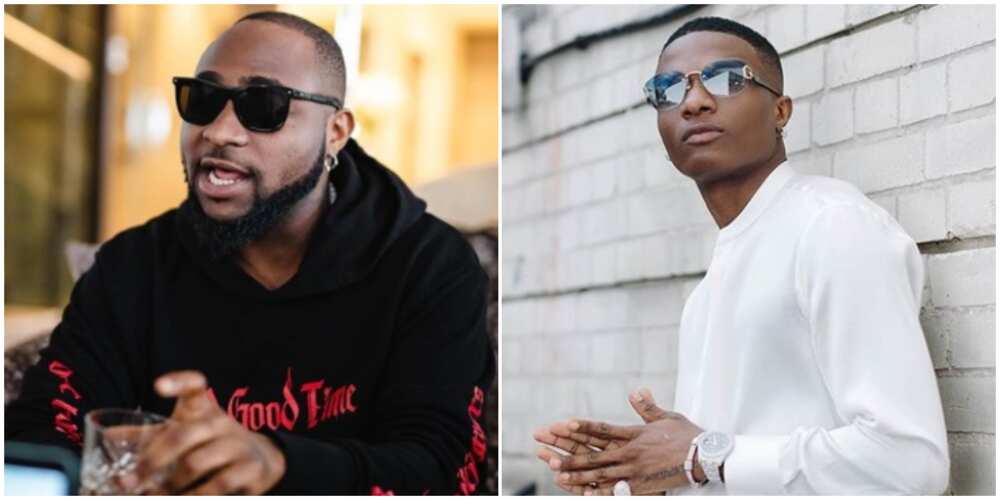 In other news, Singer Davido has taken to his social media pages to congratulate his colleague Wizkid on the release of his album Made In Lagos. Davido shared a photo of the singer and captioned it with, 'Congrats king,' while noting that the album is now out.
Meanwhile, billionaire's daughter, Sharon Adeleke Ademefun, recently got into it with a troll who slid into her DM to give unsolicited advice about her activeness on social media.